As promised DIZO launched two new smartwatches today, both bearing the "Talk" name – this means that both support Bluetooth calling. They are based on previous DIZO watches by Realme's TechLife brand, but with some important differences.
DIZO Watch R Talk
This is the more glamorous of the two and as it happens, it is only the second round watch by DIZO (the other being the original Watch R). It has a 1.3" AMOLED display (360 x 360px) with up to 500 nits of brightness and an Always On mode. It is guarded by tempered glass (7H).
One difference between the DIZO Watch R Talk and the Watch R that immediately stands out is the graduated bezel on the Talk model. Also, the buttons on the side are different. This extra bezel results in a larger diameter (46.7mm vs. 44.7mm) compared to the original.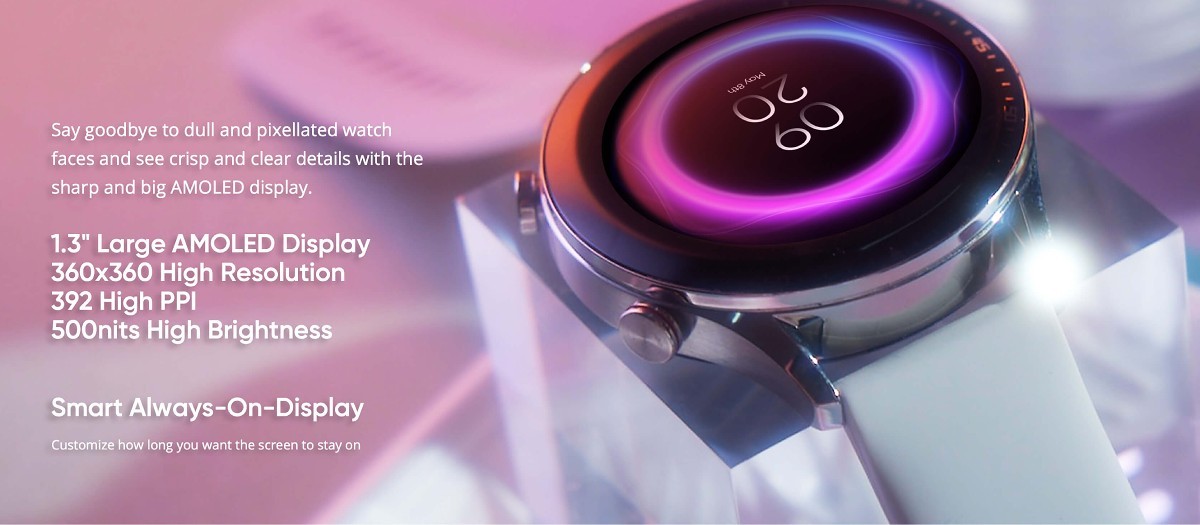 Of course, the key difference is the support for Bluetooth calling. The watch has a large 9x16mm speaker that delivers clear sound. Also helping with clarity is the noise cancellation for calls. The company is using a single-chip solution to support the calling feature instead of a two-chip solution, which brings some much-needed power efficiency to the task.
The Watch R Talk is rated for up to 10 days of battery life with normal use (but without calling) and up to 5 days with calling. That's a downgrade from the base model, which advertised 12 days. Either way, a full charge takes 2 hours using the supplied magnetic adapter.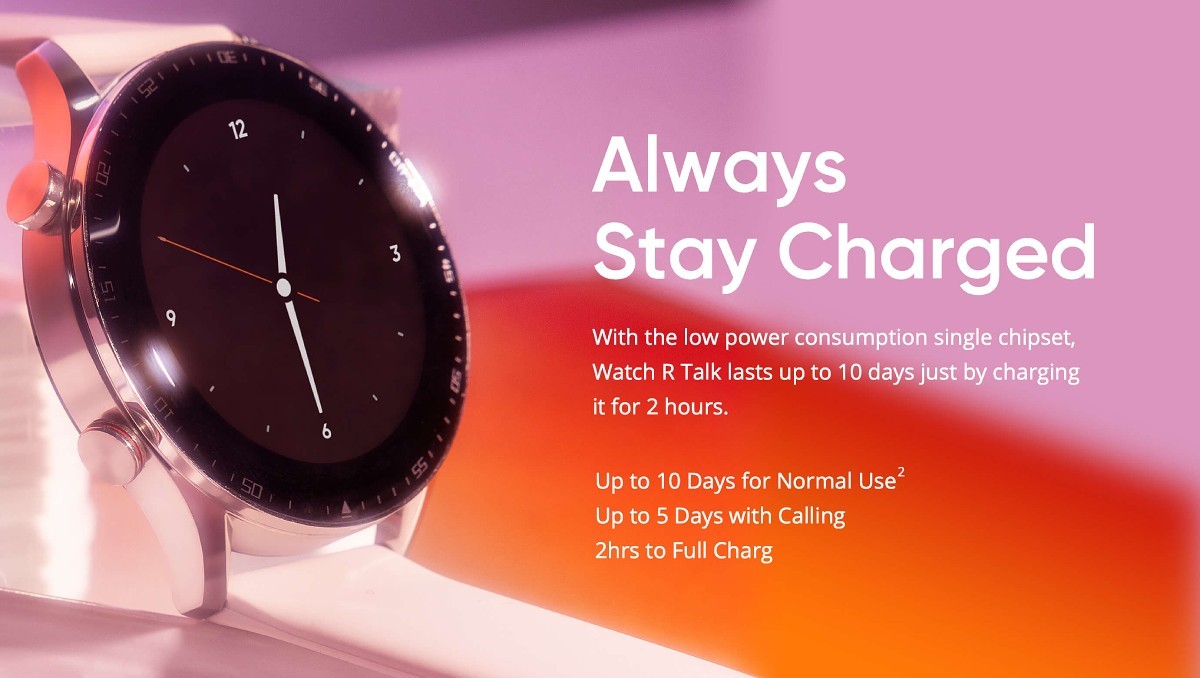 Another change is that the openings for the speaker and microphones have cost the Talk watch its water resistance (the base Watch R is swim-proof with a 5ATM rating). On the plus side, the microphone is also used for voice commands to the digital assistant.
The rest is pretty much as usual. The watch has a metal frame, a soft silicone strap (22mm) with a skin-friendly stainless steel buckle and the aforementioned tempered glass. The watch will be available in Classic Black and Silver Grey. While not waterproof, the watch can withstand sweat, spills and even showers (and you can wash it to keep it clean).
The watch can be customized with 150+ watch faces and supports 110+ sports modes. It does heart rate and SpO2 monitoring, sleep and menstruation tracking as well as several reminders to keep hydrated and active throughout the day. There is no GPS on board, so outdoor exercises rely on your smartphone for positioning data.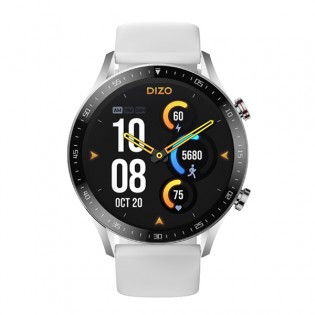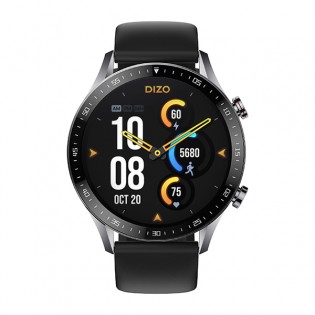 DIZO Watch R Talk in Silver Grey and Classic Black
The DIZO Watch R Talk has an MSRP of ₹5,000, however it will launch on Flipkart on September 13 (Tuesday) with an introductory price of ₹3,800 ($48/€48). The base Watch R costs ₹4,000 (though it can be found for as little as ₹2,200).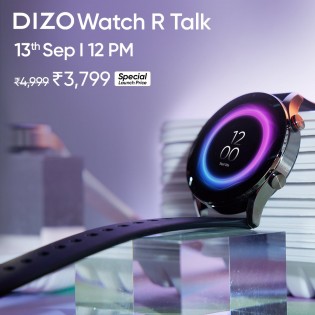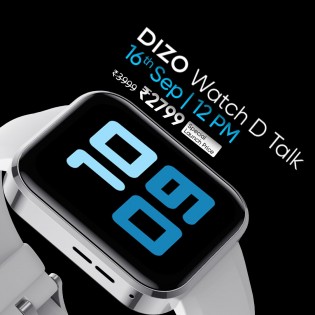 DIZO Watch R Talk and Watch D Talk will launch with a special discount next week
DIZO Watch D Talk
This watch brigs us back to the rectangular designs that DIZO seems to favor. It has a 1.8" LCD (240 x 286px) with 2.5D curved glass (and slightly higher brightness of 550 nits). Despite weighing nearly the same (58g vs. 61.3g) and having the almost the same battery capacity (260mAh vs. 300mAh) compared to the Watch R Talk, the battery life is noticeably shorter.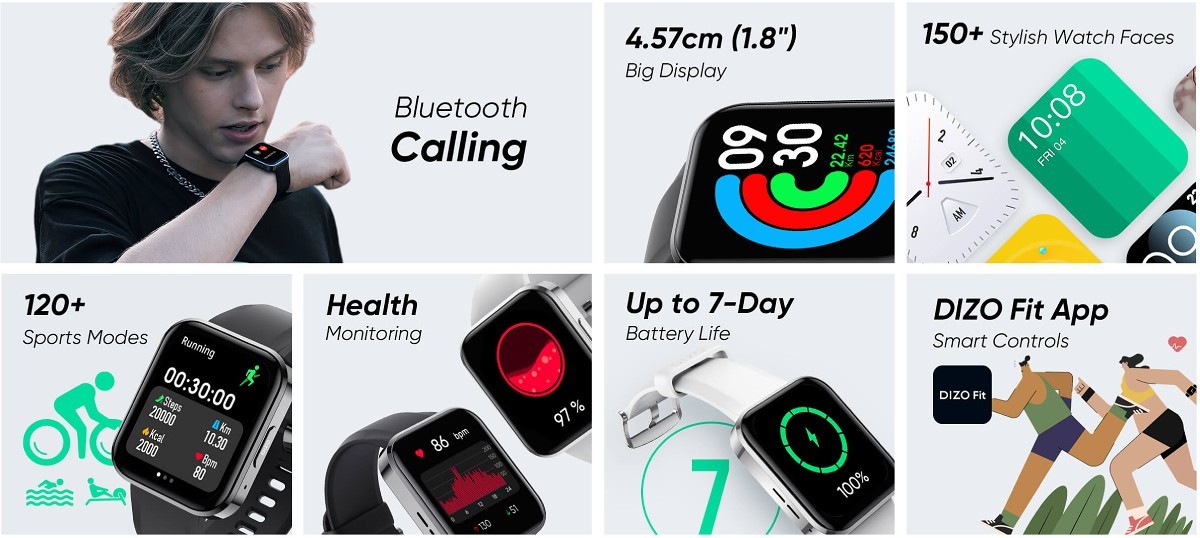 This means 7 days of regular usage (without calling) and only 2 days with calling. So, if you're looking at the DIZO Watch D Talk for its Bluetooth calling feature (which you certainly are), you might want to consider the round watch instead.

We'll circle back to the features, but we need to talk pricing to keep things in context – the MSRP is ₹4,000 (₹1,000 less than the round watch) and will become available on Flipkart on September 16 for ₹2,800 ($35/€35). At this price we can't be too demanding, but the R model doesn't cost much more and it does offer a significant upgrade on hardware.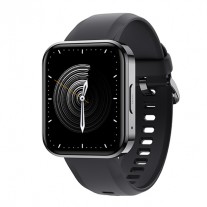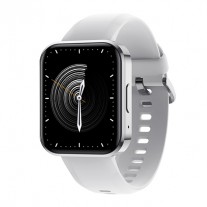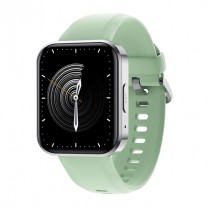 DIZO Watch D Talk in Classic Black, Silver Grey and Light Green
The Watch D Talk also offers 150+ watch faces and 120+ sports modes. There is heart rate and SpO2 monitoring, sleep and menstrual period tracking, but no onboard GPS.
The watch has a metal frame, but the glass isn't strengthened. It is also sweat and shower resistant, but not waterproof. It uses 22mm silicone straps and will be available in Classic Black, Silver Grey and Light Green.
You can check out the new Talk watches over on Flipkart and hit the Notify button to get a reminder for when they become available next week. Here is a link for the Watch R Talk and one for the Watch D Talk. Note that these links only work on mobile. On desktop, you can go to the DIZO site by following the Source links below.